Here's my story on the Dance Carnival 2008 Shuffle Competition Final in Miri...
It all started at Monster's Tongue Bar in Kuching..Where the
Miri Dance Carnival Shuffle Competition Qualification Round in Kuching (8/3/2008)
was held.....
Here's some pics of us at the compy:
[url=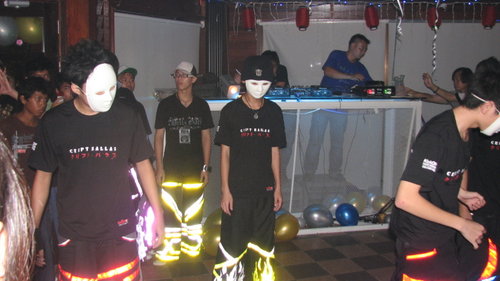 ]
Cript Ballas Routine
Ravers Elite's (Cript Ballas team 2) Routine
At the end of the night,
The 3 finalists for the grand final in Miri are
Group:
1) Cript Ballas
2) Hazard Minors
3) Tribezone
Solo:
1) Wallace Wong
2) Musz
3) Elvin
Here's the pic: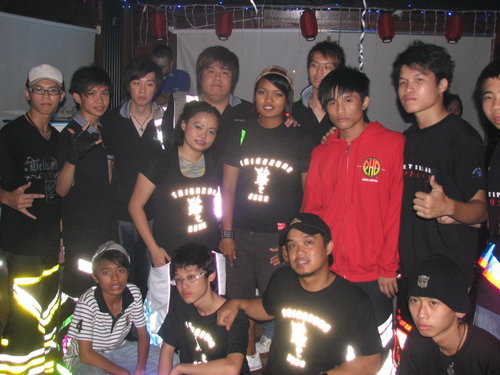 Ok so here goes...Another trip for us to Miri,for the
GRANDEST SHUFFLE COMPETITION IN SARAWAK!!!
With finalists from 4 Divisions.....Kuching,Miri,Sibu and Bintulu.
Here's the poster of the comp: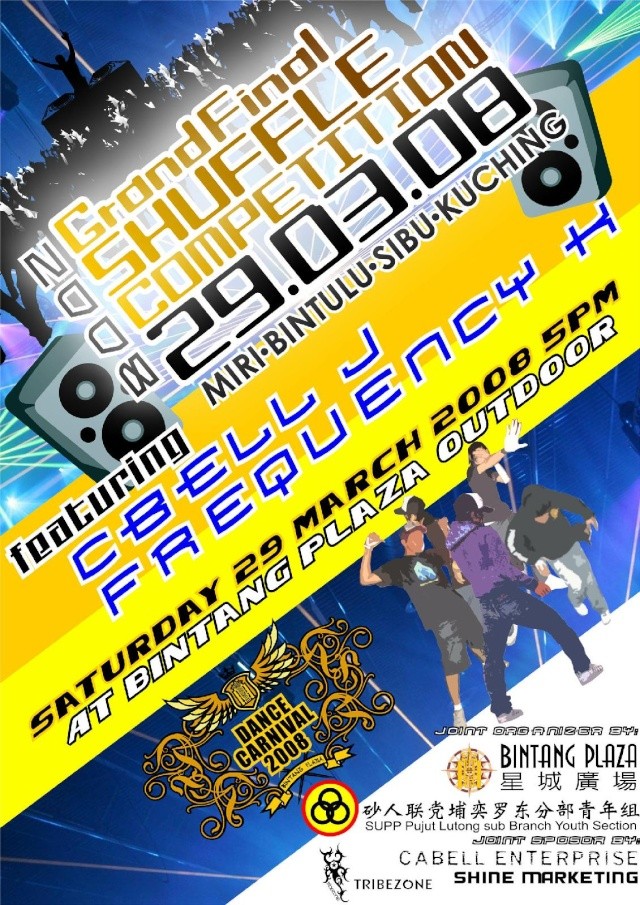 On the 28th of March 2008,
The organiser from Miri called me up, he said that Hazard Minors couldn't go to Miri
because of some personal reasons....So they asked if Ravers Elite could replace
them...And of course, I accepted...I told Ravers Elite about this and they were damn
excited to be able to redeem themselves at the final...
I took the plane to Miri along with my bro Wilson,Kiong,Damien and Desmond...
Our flight was at 7.05 am in the morning,29th of March (The day of the comp)...
Ah Soon,Hao Han,Jeffrey,Ah Jie,Ah Pui,Phin Leong and Ah Shen took the bus to Miri
a day earlier than us...
(( SKipping alot of details here))
The comp started just before sunset,the finalists from all over SARAWAK are
1) CX Agents (Miri)
2) Ravers Elite (Kuching)
3) Nightkids (Sibu)
4) Hardstyle Ravers HSR (Miri)
5) Bustard Crew (Bintulu)
6) Sibu Getaway Hardstyle (Sibu)
7) Tribezone (Kuching)
8} Bustard Crew Mix (Bintulu)
9) Cript Ballas (Kuching)
10) Hardstyle Devils HSD (Miri)
11) Hardstyle Syndrome (Sibu)
12) MZ Boyz (Bintulu)
Here's our performance vid:
Cript Ballas' Performance
Here's some pics of our perfomances:
Ravers Elite
Cript Ballas
After great performances by all the shufflers from all over Sarawak...
The results are:
(GROUP)
CHAMPION : Cript Ballas
1ST RUNNER UP : Ravers Elite
2ND RUNNER UP : Hardstyle Devils HSD
Here's some pics....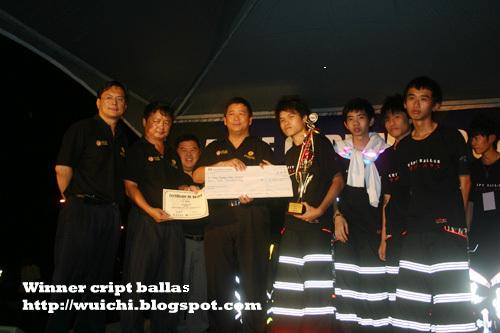 Cript Ballas recieving the prizes
Ravers Elite proved that they're were worthy to represent Kuching
The winners of the Dance Carnival 2008 Shuffle Competition Final
This was overall an unforgettable experience for Cript Ballas..
It even brought tears of joy to our eyes...
We remind ourselves of how we got here in the first place...
"THERE'S NO VICTORY.....WHEN THERE'S NO DEFEAT!"
Thanks for viewing